Cleaning Products
Ogden Water recently designed and installed a compact pH correction system alongside autosampling and flow monitoring which ensures compliance with the local water company.
The site were under previous pressure due to consistent consent breaches (primarily regarding pH).
The whole system is neatly housed inside a 10ft shipping container, with inner bunding made to size.
The system comprises of:
- Submersible pump to transfer effluent from an existing reception pit.
- 1000L custom-built pH-correction and mixing tank.
- pH control via meter and dosing pumps
- Flow meter (water company compliant)
- Refridgerated autosampler (water company compliant)
- Control panel, heating and lighting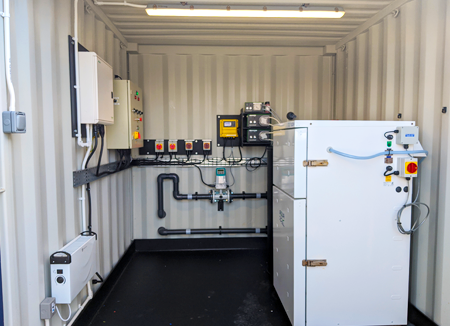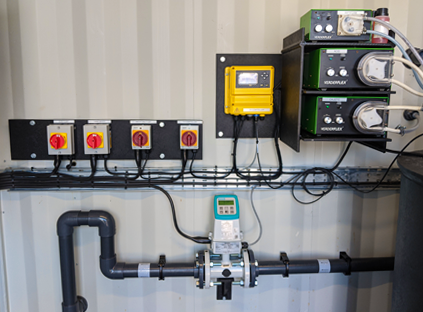 The site also benefits from treatment chemical supply and a monthly service visit from Ogden Water, which includes sampling and analysis, equipment inspection and calibration, recommendations for optimisation and advice on how to maximise efficiency with the treatment plant as a whole.